MANAGEMENT – COMPANY DETAILS
After 2 decades of efficient operation and successfully addressing all the challenges of each period, the company has been transformed into a capital company.
With our philosophy to offer global solutions for the logistic chain throughout Europe, which we consider to be our country, and our fundamental principle to deliver what we promise, we are continuing with a renewed logo and a capital composition.
Considering that Europe is our Land, we provide supply chain solutions in most places of our continent and with fundamental principle to deliver what we promise, we continue with a renewed logo and a capital composition.
Our commitment to offer customised solutions to the needs of our customers and our dedication to the entrepreneurial spirit, which is the basic culture and guideline of our company, constitute the main features of the entire group, in a journey of perpetual change.
Loukas Papacharalampous remains Chief Executive Officer of the company who is responsible for the further development of the company () and for the management of the strategic customers.
Below a brief presentation of his curriculum vitae: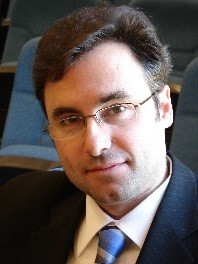 Graduated in Production and Management Engineering of the Polytechnic University of Crete, he speaks English, Italian and German.
He has attended the Business Strategy seminar in 2014 and the Team Management seminar in 2016 at the University SDA Bocconi in Milan.
He is the Managing Director of ELIKON Transport-Logistics (since 1997) and of Elikon Logistics IKE, Supply Chain Services, International Freight Logistics (since 2020)
He is elected, three times in a row, since 2006 in the position of the Financial Supervisor of the Administrative Committee of Boeotia 's Chamber of Commerce.
He participates in the Administration of the Union of Industries of Thessalia & Continental Greece, as Curator of the Board of Administration (since 2013) and as Secretary General (since May 2016).
In 2019 he was elected Vice President of the Board of Directors, whilst he is also a member of the Executive Committee.
He participates in the Coordination team of the Logistics Committee of Greek-German Chamber, with an intense international presence & action.